Why You Should Hire A Car In Spain
If you ever feel the need to escape from your busy life and you are looking for the best place to relax, then maybe you should book that next flight to Spain.
Spain, the land that is famous for its flamenco dancing and loving citizens, fantastic beaches, amazing food, and bullfights is definitely the place for you. So, book a flight, pack your suitcase and hop on that plane, it's time to visit Spain.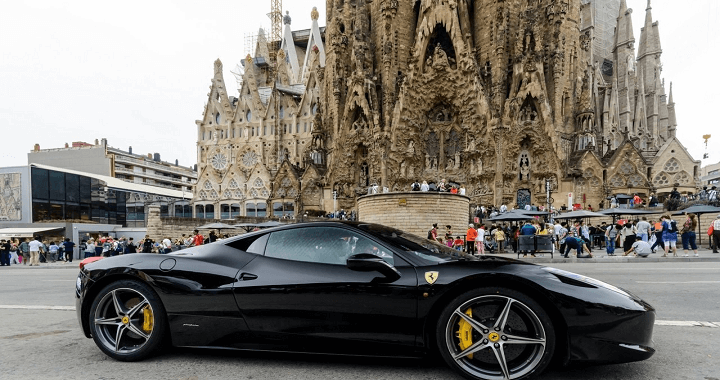 When you arrive in the paradise that is Spain, you have to put your "tourist-mode on" attitude and explore the beautiful places and sights the country has to offer. If you don't have any family or friends there, then you may opt to rent a car for the duration of your stay.
Since it is a good idea to find a car hire in Spain, the car rental business is booming which means you should be able to find a good deal. Another plus point, looking back at the law of supply and demand, the more suppliers, the lower the prices, making Spain one of the cheapest places in Europe to rent a car.
If you need convincing as to whether or not you should hire a car while on vacation in Spain, we have compiled a list for you, dear traveler.
1. Convenience
When you have a car at your disposal, you don't have to rely on bus and train schedules- you can go whenever, wherever. You can just sightsee at your own phase without worrying about missing the bus or train, improvise and enjoy your time to the fullest.
2. Explore even hard-to-reach destinations
There are lovely places in Spain that are unfortunately out of the way of some public modes of transportation. When you have a car, cellular phone with data, and a couple of doses of courage, then you are all set to explore the regions of Alpujarras, the Rias Bajas, or Cadiz and Tarifa.
3. Cost-efficient
When choosing a hotel, location is the number one consideration. We tend to book a hotel based on the distance from the airport, bus stations, and those within the city because transportation is more convenient there.
However, hotels that fit these qualifications are, more often than not, have prices that are a bit expensive. Hotels located a bit further from the city costs less than those at the heart of it. With a car in tow, being slightly off the city will not be a problem for you.
4. Comfort
Being a tourist and an excited traveler, you will surely have plenty of things in tow. You have your change of clothes for those Instagram- worthy photos, maybe a hat for more dramatic poses, and your trusty camera and tripod as well.
With all these, traveling by bus would dampen all your hopes of looking fresh and relaxed in your photos.
Also, you will surely get excited to buy all those souvenirs to bring home to your friends and family. With a car, you will have no problem carrying and packing all your stuff. For more such amazing tips & tricks, please check here.