While starting a blog we always look for the best fonts for blog but we always struggle for it!
This is because the readability of the blog post matters a lot. The readability much values on two major items-
Fonts of blog used
The color of the content used
So, we thought to discuss best fonts for blog those can be used. For example, we are using one of this best google font for blog here at Tech4EN.
You can either watch the below video for this post or continue reading the post.
It's always advisable to use the simple and easily readable font for your blog post. And I am not just telling you from my experience but also research has proved it.
As per the research it has been seen that the following time was taken to read these two pieces of contents.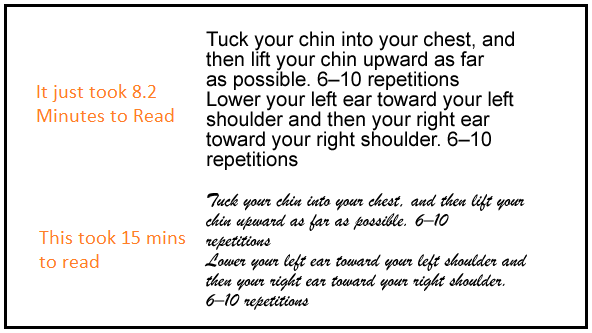 This was done on a piece of content and time was observed. We can easily see the time differences between the two fonts. And so, we should always look for the simple fonts.
11 Best Fonts for Blog- Best Google Fonts
Now let's start and see what are some of the best fonts for blog. You can also consider these as best fonts for website. These best Google fonts for blog will make your blog more readable and understandable.
#1 Open Sans

Open Sans is one of the best fonts for blog that can be used. This has been designed by Steve Matteson. Open Sans is a good-looking blog font on any kind of browser and is completely safe to be used as well. This is available in ten different variants and works perfectly with header font and body content.
#2 Oswald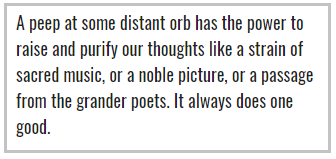 Oswald is another beautiful Google web font which you can use it in your blog. This is simple and good at reading. It is also a good choice for body content and headings in your blog or website. Oswald web font for blog is available in 6 different variants and is best paired with paired with Roboto and Lato typefaces.
#3 Ubuntu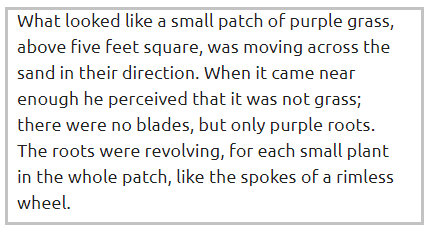 Ubuntu is one of the most iconic fonts for blog which you can use it in any section. Even the popular operating system with the same name "ubuntu" comes with this font itself. Ubuntu is quite popular for the technology related websites and blogs.
Ubuntu is available in 8 weights and is quite famous for the graphics designing as well. It works perfectly well with the fonts like Open Sans and Oswald.
#4 Arvo
Arvo is also the best font for blog which looks eye pleasant. Due to its thickness and curvy nature, Arvo is one of the popular Google fonts for websites. Due to its stylish nature, Arvo is also used for graphics printing and banner designing. It is available in 4 weights and works best with the combinations with Oswald and Lato.
#5 Lato
Lato is another famous and basic font for blog which you can use on your blog. The best thing with Lato is, it can pair with any other font to make it more stylish. Currently, more than 86 million websites are using this font. It is one of the perfect fonts for the content body and pairs with almost all specifically Open Sans and Raleway. Lato comes with 10 weight variants.
#6 Roboto
Roboto is a mechanical Skelton having open curves and enjoy being one of the most demanded blog fonts. It fit perfectly with blog body content as well as headings.
It is available in 12 weight variants and is one of the most popular Google fonts. More than 130 million websites are using Roboto. It pairs amazingly well with Open Sans and Lato.
#7 Source Sans Pro

You must have experienced this font- Source Sans Pro earlier. The major reason behind being this font popular is the combination with any other Google fonts. It matches amazingly well with any other popular Google web fonts. And that is the reason why it is being considered as one of the best fonts for blog.
It is Adobe's first open source typeface family, designed by Paul D. Hunt. It is available in 10 variants and powers over 450 million websites worldwide.
#8 PT Sans
PT Sans is another leading font for blog which powers over 100 million websites. It is based on Russian sans serif types and was developed for the project "Public Types of Russian Federation. Majorly PT Sans is used for heading titles and make it more amazing.
PT Sans is available in 8 weights and makes a great combination with Roboto and PT Serif.
#9 Lora
Lora is one of the leading choices for the content writers and one of the free available fonts for blog. This font has a curve as well as sophisticated at the same time. Lora fits perfectly well in the article body.
Lora is available in the 4 variations and works well in the combinations of Open Sans and Lato fonts.
#10 Calibri

Calibri is my favorite blog font since years and I use it an unlimited number of times. Especially for the article body, Calibri is the favorite choice. You can even use it for the headings and sidebar titles.
#11 Oxygen
Oxygen is another leading font for blog and was originally designed for KDE Project, a libre desktop for the GNU+Linux operating systems. Due to its simplicity, it fit perfectly well with both desktop and mobile devices. Available in 4 weights, this font mix well with Open Sans and Oswald typefaces.
How to add Google fonts to WordPress?
I am just assuming that you've already decided which best font for blog to be used from the above best Google fonts. Now let's add these Google fonts to WordPress CMS.
Please note that, nowadays, almost all the modern WordPress themes have pre-installed Google fonts. And so, you don't have to add it again. But if it is not there, follow the below steps to add Google fonts to WordPress.
Login to your WordPress website
Go to Plugin –> Add New
Now search for "Easy Google Fonts"
Now locate the plugin and the author name will be Titanium Themes. Simply install it and activate it
Go to Settings –> Google Fonts and create a "New Font Control"
Now you have to follow Themes –> Customize –> Typography to manage what fonts are used for which object
Conclusion
These were 11 best fonts for blog and how to add Google fonts to WordPress. I hope this list of best Google best fonts will help you select the best font for blog content including headings, and sidebar.