Many times, we lose our files knowingly or unknowingly and later need it. It became a tedious work to get all those files again.
If you are also facing such issues when you have lost a file and looking to gain that again, here is the solution. We are going to use a free tool called EaseUS data recovery. In this EaseUS data recovery review, we are going to talk about how to recovers different lost and deleted files using EaseUS data recovery software free.
EaseUS data recovery Overview
Data recovery software is one of the major product of the technology software company EaseUS. They have plenty of products which you can use on regular basis. This data recovery software is an impressive product from them which is being used by the industry also.
It is a powerful tool which has impressed the IT professionals also along with the individuals. In this EaseUS data recovery review, we are going to focus on the free data recovery tool of EaseUS.
EaseUS data recovery review
The software is available for both Windows and MAC where the data recovery wizard will help you recover the accidentally deleted or lost files. Or even those files which have been erased by some other program of your system. The tool is so powerful that, it can recover the data from servers and RAID storage.
EaseUS data recovery Features
Here are some of the major features of the data recovery software by EaseUS.
Recover accidentally deleted files: You can recover any kind of data including the data lost in the virus attack.
Formatted recovery: When we format any drive, it doesn't delete the data permanently. Just the address table is getting erased. You can still recover those using EaseUS data recovery tool.
Recycle bin data recovery: If you have accidentally made you recycle bi empty, you can recover those as well.
Recover the whole partition: If you have lost the complete partition, you can get those as well.
Hard Drive Damage: As we use low-end hardware in the hard drive and so the chance of failure is high. And so, if your hard drive is crashed then also you can recover those easily.
Virus Attack Recovery: Virus attacks are quite harmful and may cause the loss of data. This EaseUS data recovery software will help you recover all those viruses affected files.
And there are many other features of EaseUS file recovery software.
Types of files those can be recovered using EaseUS data recovery software
Here are some of the supported files those you can recover using the EaseUS data recovery software.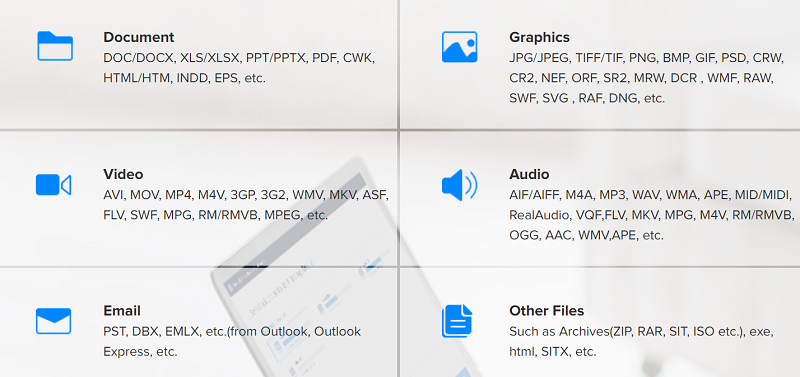 This covers almost all the leading and popular files. If you have some other formats than this, you may look for some other leading data recovery software.
Here are some other technical specifications of the EaseUS data recovery software-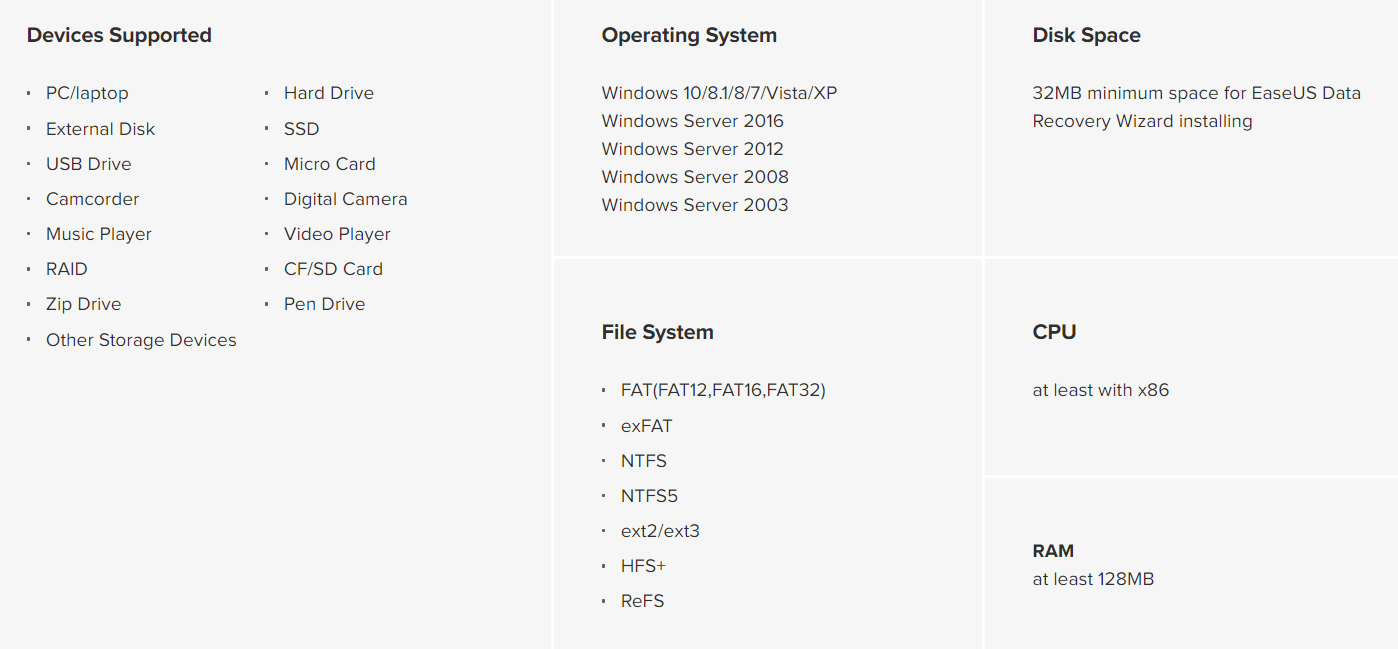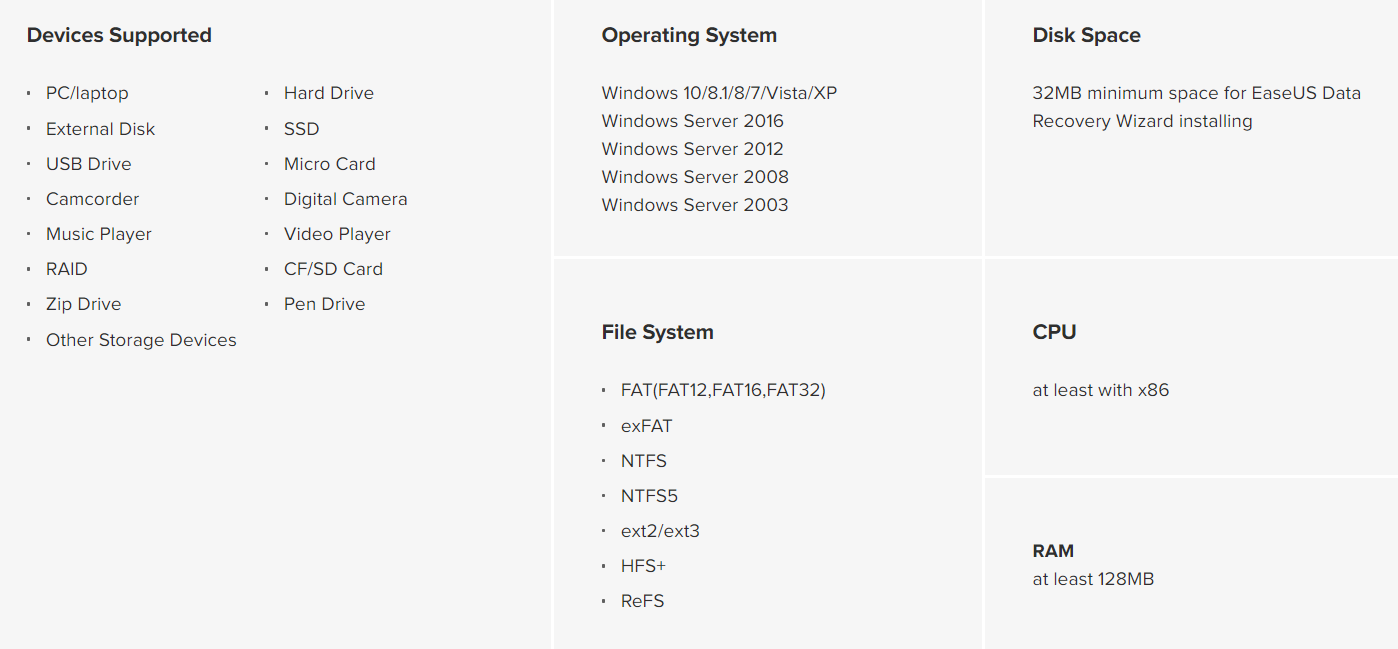 Pricing and Licensing
EaseUS provides free data recovery solutions with some limit. The software that EaseUS provides contains Data Recovery Wizard Pro for Windows + WinPE.
Here WinPE allows you to recover the data from those computers which can't start due to some issue with their boot partitions. The MAC version of the same software is called as- Data Recovery Wizard Pro for Mac with Bootable Media.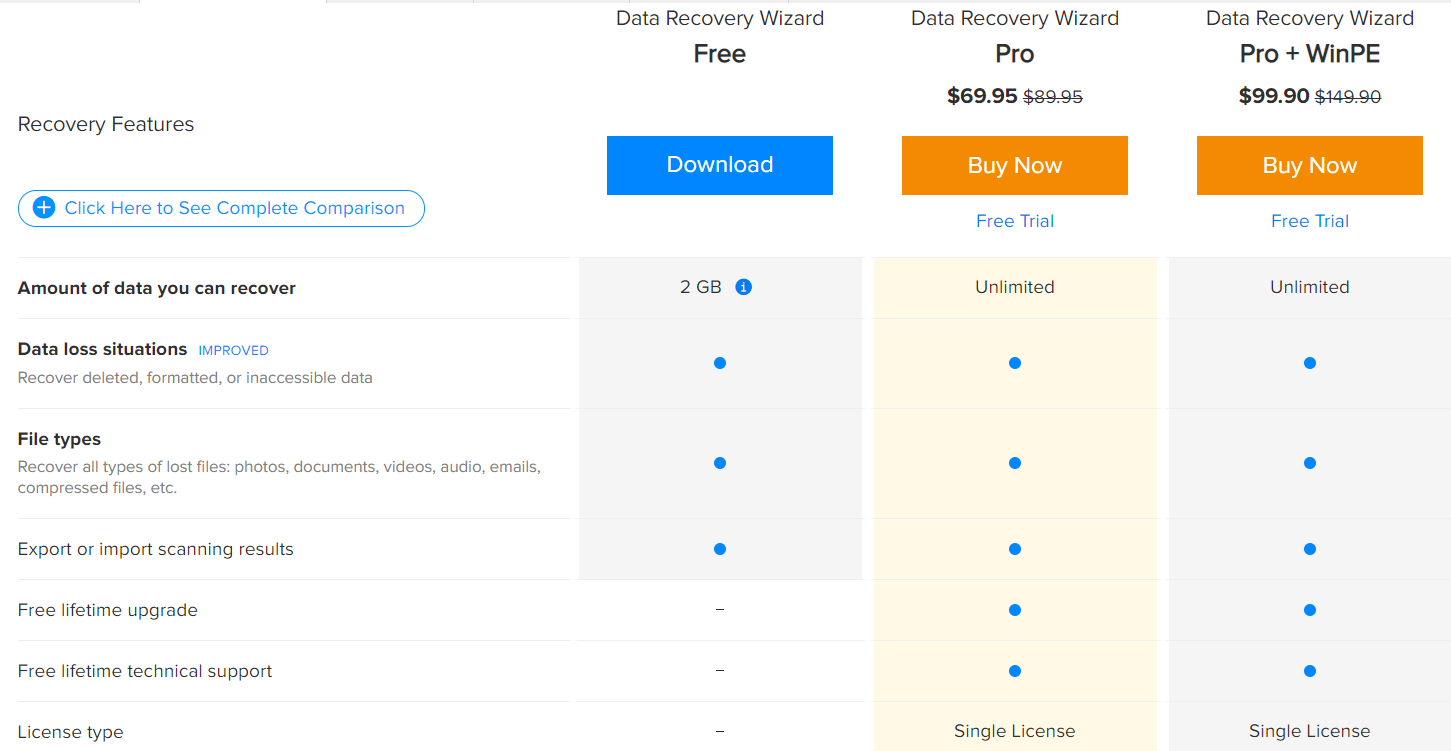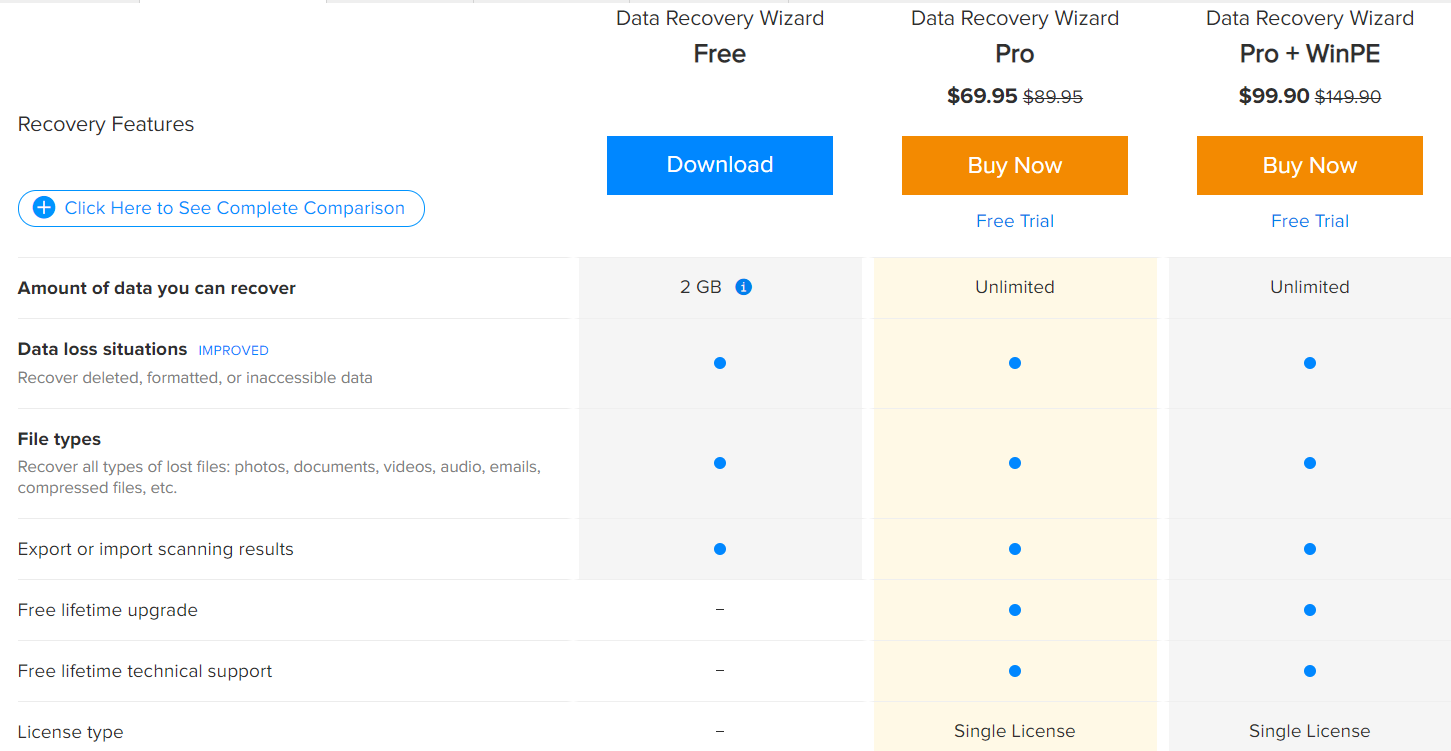 As you can see, there is a free plan but with limitations. You can recover data up to the size 2GB. Also, it doesn't include the recovery CD. So, if you are looking for the full-fledged feature, you should try it first and then look for the pro plan or pro+WinPE, depending on your requirement.
The best thing with the EaseUS data recovery software is, it allows 30-days money back guarantee with no questions asked.
How to recover data using EaseUS data recovery software?
Here are some simple steps using which you can recover the lost or erased data-
Step 1: Select a location from where you need to recover the files. This can be any internal or external location. If it is through hard-drive, connect that to your computer and select it.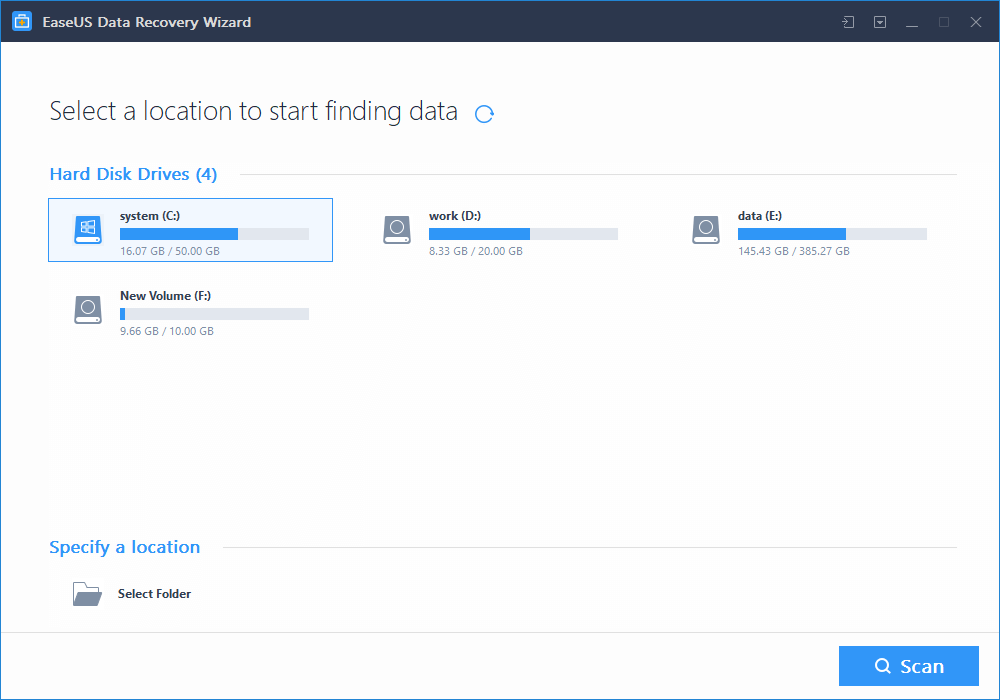 Step 2: Now you need to start scanning your computer or folder from where you are looking to recover the lost files. This may take some time depending on the size and amount of files.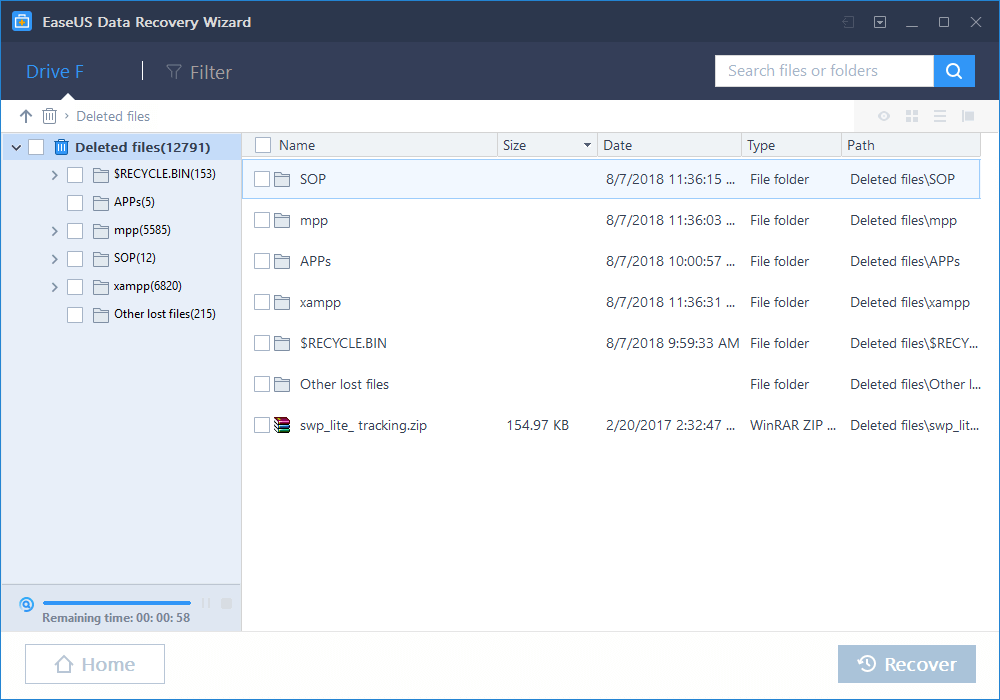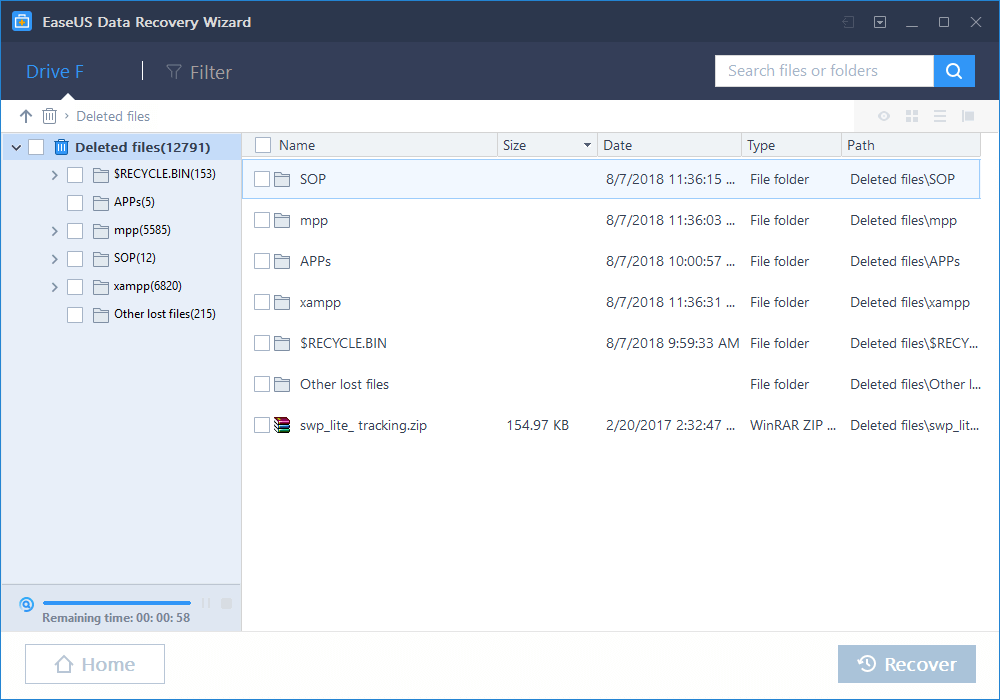 Step 3: Now the tool will show you the recovered files. You can preview those and selected what all files to recover. Once selected the files, simply click on the recover button and the tool will start recovering the files for you. Make sure to save all those files to some other drive and not the same from which you're recovering.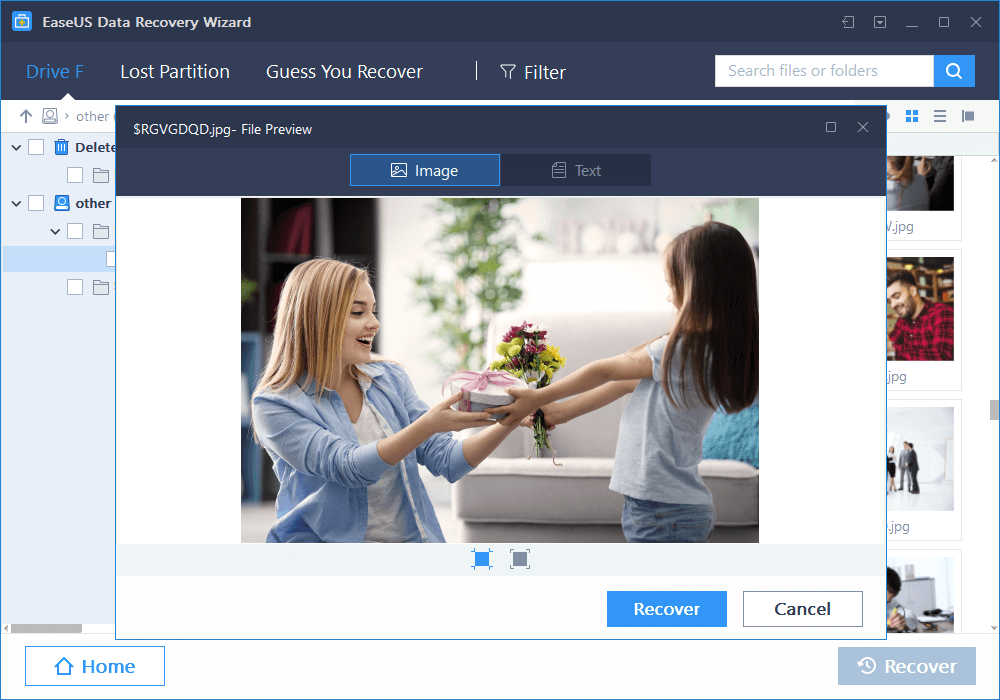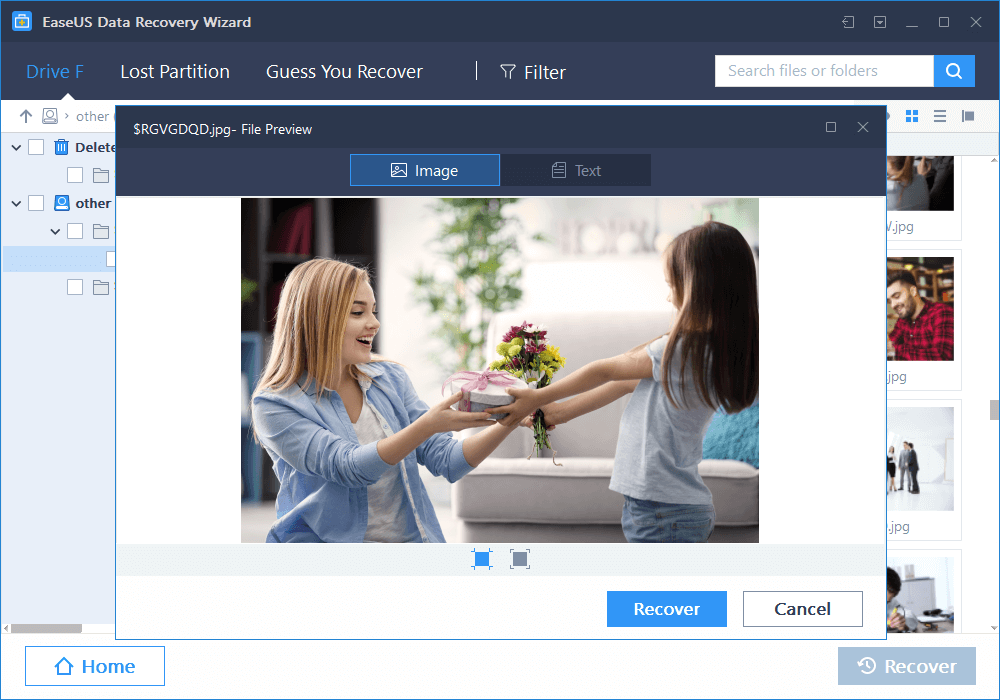 Final Thoughts
After digging around for a few days, I found EaseUS data recovery tool as one of the best available in the market. Although a deep scan takes more time but still results are satisfactory.
[alert-note]Also Check: How to flash Samsung B310E phone[/alert-note]
The ability to scan and recover the files from HDDs, SSDs, RAID storage, servers, and optical drives makes it even more powerful.
So, if you are looking for some data recovery solution for you or your organization, EaseUS's solution is recommended. Hope this EaseUS data recovery review helped you understand the tool and the way it works. If you have any questions, feel free to ask.