Fleet management is more than just moving goods or running a shuttle service. There is a much deeper layer of planning and organization that goes into running an active fleet.
As a fleet manager, you are responsible for the people on the job, the goods on board, and much more. Fleet management is not an industry; it's an ecosystem.
The overview of security is essential at two levels of work. The first is the company level. This is when you look out for the safety of the people who work with the fleet organization. They are people like the drivers, the labor staff, the managers, and the mechanics.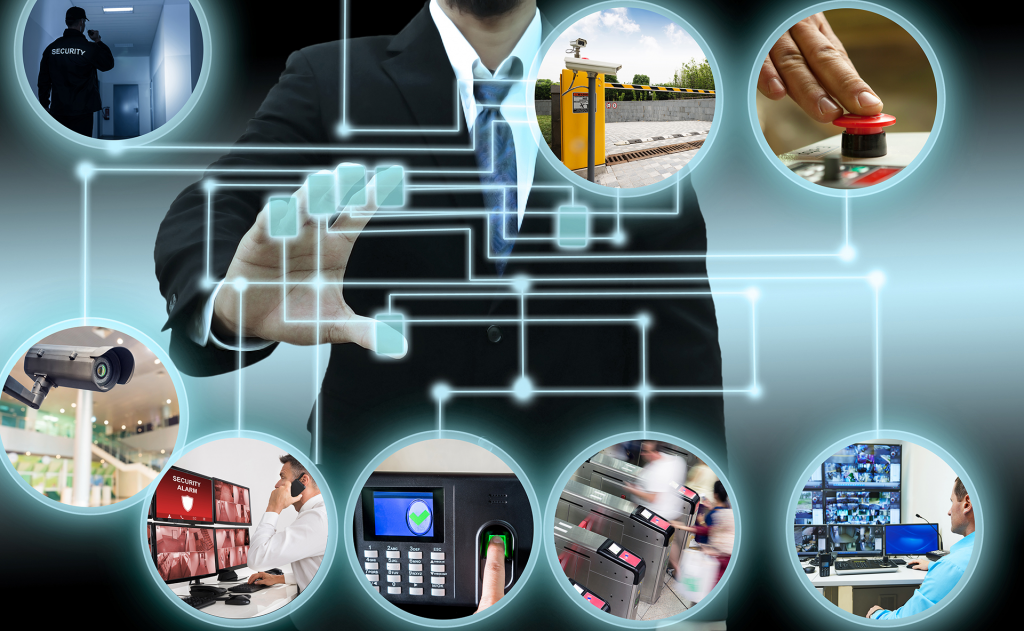 The second level of this is just as important for sustained business — the consumer or the client. If you are a fleet of shuttle busses, the people on board your fleet must be given comfort, care, and very professional service.
If you are shipping goods, they must be kept safe and secure. Security management is one of the top priorities for any industry.
How does Fleet Management Work?
Management of security cannot be done just with a watchful eye and an honest hiring process; some technological advancements can help aid this change. The use of a fleet management system will be a significant first step. These are superior applications that help manage the whole fleet from a single point.
The advantage of having a fleet management system is that it funneled down the responsibility to a single dashboard and reduced the burden of individual people.
Additionally, a machine does not get bored or feet tired. A computer cannot also be entangled into corrupt practices like bribing or stealing. They are the way forward.
It's much easier to bank on systems that can do the job better for you. This investment will save you a lot in the long-run.
They ensure better standards, which will, in turn, lead to better productivity and hence more revenue. One cannot overlook security as a minor glitch; they can make-or-break an organization.
As we dive into this, let's take a look at some of the value-add features that can enhance security management. Each of these tools works independently with the fleet manager and solves a different security concern.
1. Driver Safety Systems.
The driver is an essential element of the workforce. They are responsible for keeping the fleet active and running at all times.
The safety and security of the driver should be your primary concern. Using features like a dual-facing dash camera or driver assistance software, you can make their life safer on the roads.
These help the company monitor the driver's behavior and assist them on the road for better safety. Some superior semi truck dash cam can also help the driver detect obstacles and gauge tricky turns. They are more than just a surveillance camera; they are a co-pilot on the long routes.
2. Goods and Passenger Security Systems.
Goods safety or the safety of the travelers on the fleet is yet another challenging parameter. This means the goods need to be in the same condition they were shipped.
In the case of a shuttle service, the people must feel safe on board with all the necessary precautionary steps in place. This can be done in more than one way.
The use of GPS tracking devices is one of the best ways to achieve this. It keeps a constant track of the fleet and sends a live feed to a cloud-based server.
This can also be seen in real-time on the fleet manager's dashboard. This also enables tracking information for the customers.
3. Insurance Assistance
Security Management is not limited to real-time road safety alone. They are also aimed at more long-term covers and precautions, which is why a good insurance plan is vital.
Study the various offers and find one that gives the most gets of limbs covered. Having insurance on all your entities is a useful safety net.
The other advantage of having a superior fleet system is the reduced cost of insurance. For example, a truck with a dash camera, a live tracker, driver assistance, and a blind-spot camera will pay a much lesser annual cost. The footage from the dash-camera is also viable proof for accident claims or unexpected trouble with law enforcement.
4. Consumer Reassurance
Apart from on-going safety standards, a keen eye on security also nudges your business to better consumer retention. This works in a straightforward way– the more superior your features, and the higher your security rating and track record, the more people will trust your business. This is one definite way to drive more users and retain those already with you.
A consumer is more interested in the fleet's security systems when they book a service. It's human nature to gauge safety on every step on the way. "Will my shipment reach?" "will my parents be safe on this bus," "can we trust the driver" — having good tech can eliminate all these minor doubts that cloud your business.
5. Better Fleet Health
Lastly, having stringent measures is a definite way to enhance your fleet's life. This is valid for the mechanical life of your trucks, busses or cabs.
The fleet, at the end of the day, is machines that need constant care and check. The use of fleet software will keep a check on them remotely using an electronic tracker.
It can detect any faults on the functioning of the vehicles, monitor fuel consumption, and plan better routes. All of these features will eventually matter more to keep your fleets in top-notch condition. And it can all be done using a single dashboard with the help of fleet management.
In Conclusion
Security manager systems are essential tools and cannot be neglected in these times. If you are a fleet manager or owner and find it overwhelming to decide what upgrades to make — get in touch with a company that provides these services. They will be able to assess your situation better and provide fact-based solutions.
A small investment in safety and security is a tremendous leap forward for your company and the ecosystem of fleet management.