LogMeln Hamachi is one of the best virtual private network applications capable of establishing direct links between computers. Although it works well, but people started looking for the best Hamachi alternatives. In this post, we're going to talk about some of the best Hamachi alternatives.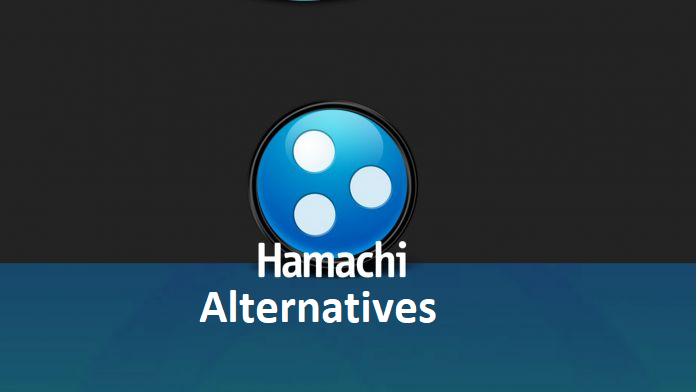 A lot of PC games have been designed with the local multiplayer in mind. Rather than always hooking up to the internet, you could get together with your buddies, connect each system to a LAN router and play your hearts out in any multiplayer game of your choice. Sadly though, if you are away from your friends, then the only option is to hook up to an online public server. During such times, Virtual LAN Creators come into mind, and the name Hamachi is the first one to pop up.
Hamachi has been around for quite some time and is one of the most preferred choices of many gamers across the globe. That being said, Hamachi comes along with its own set of drawbacks. The biggest one being that on a free account, a specific LAN can have only five clients, including the host as well. Furthermore, users have been experiencing a lot of lag and spikes of late, which may hamper their gaming experience.
Top Hamachi Alternatives for Virtual LAN Gaming
So, if you are fed up with Hamachi and are on the lookout for a better alternative, then this list will help you solve your problems easily. These are some of the best sites like Hamachi which can help you with virtual LAN gaming. These are tested alternatives to Hamachi as well.
1) ZeroTier – Top Hamachi Alternative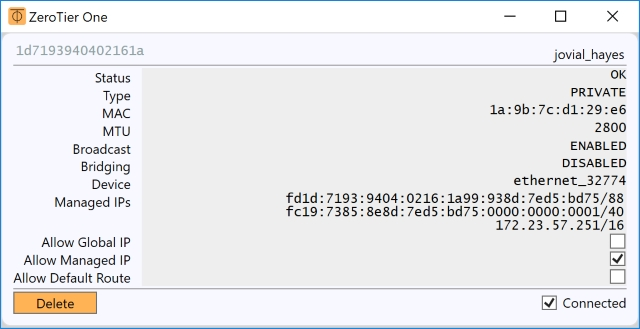 Zerotier is a name you might not have heard of, but it is undoubtedly one of the best Hamachi alternatives out there to create your own Virtual LAN. With support from practically all operating systems such as Windows, Mac, iOS, Android and many more; Zerotier is everywhere. This software is straightforward to use, and there is no need for any port forwarding. It is one of the simplest and advanced virtual LAN creators, that promises low ping, easy user interface and works great for gaming as well.
[button-green url="https://download.zerotier.com/dist/ZeroTier%20One.msi" target="_blank" position="left"]Download ZeroTier for Windows[/button-green]
2) Evolve– Best Site Like Hamachi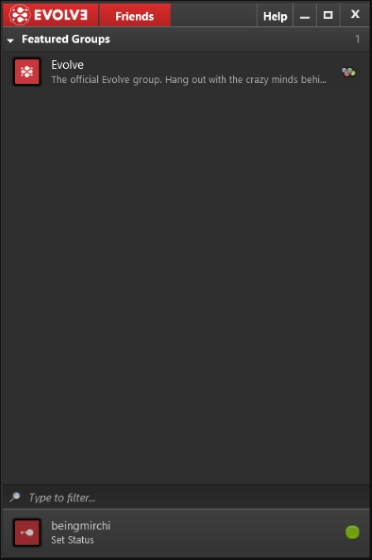 This is another site like Hamachi working for similar purpose. The most exciting project in the world of Virtual LAN gaming, Evolve has quickly become the practical choice for several gamers out there. Like Hamachi, it also has its network adapters and extra tunneling drivers to facilitate communication. Recently, the team behind Evolve partnered with Green Man Gaming, so that you can make direct purchases from inside Evolve's clients only. Evolve's upcoming version Evolve 2.0 also offers integrated live streaming to all mainstream platforms which include Facebook, Youtube, and Twitch.
Status: They've closed their services as of Nov 11 2018
3) Gameranger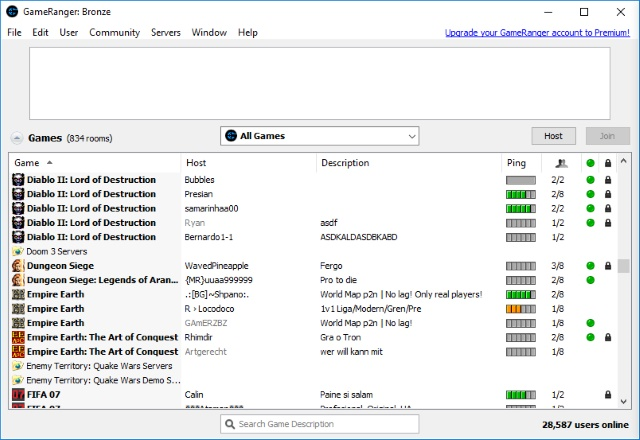 Gameranger is being called as replica of Hamachi helping you with virtual LAN based games. What started as a project back in 1999 for the Mac OS, and later expanded to PC gaming in the fall of 2008, Gameranger is one of the most reliable LAN gaming solutions available to gamers. The level of security and stability offered by this software is unparalleled. This is because unlike various other Virtual LAN gaming clients that utilize different drivers to emulate LAN gaming, Gameranger does it internally via its client. The upside is that there are very low pings and high security. Overall if your game is supported and you're looking for a simple alternative, you won't find anything better than Gameranger.
[button-blue url="https://www.gameranger.com/download/" target="_blank" position="left"]Download Gameranger Free[/button-blue]
4) NetOverNet– Best Hamachi Alternatives 2019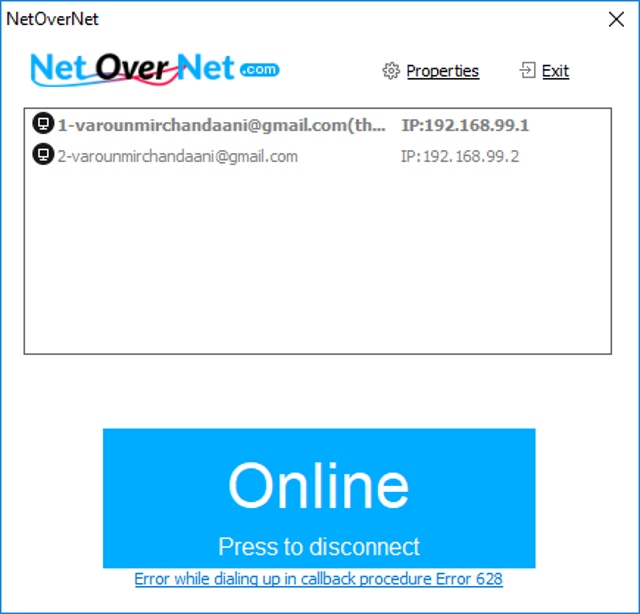 If you are looking for a fundamental solution to create a Virtual LAN for hosting private gaming sessions, look no further than NetOverNet. This simple yet powerful tool allows you to connect multiple devices over the internet. While most of the software previously mentioned in this list leans more towards gaming, NetOverNet is necessarily a simple VPN emulator, that can further be used for gaming purposes. In other words, it is the go-to alternative to Hamachi for creating your VPN.
5) Wippien – Virtual LAN Gaming Software 2019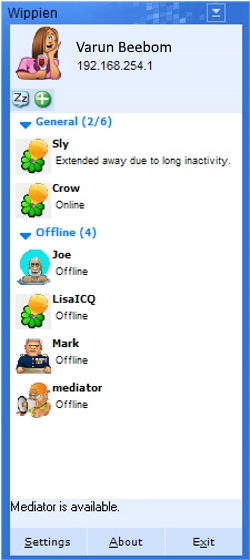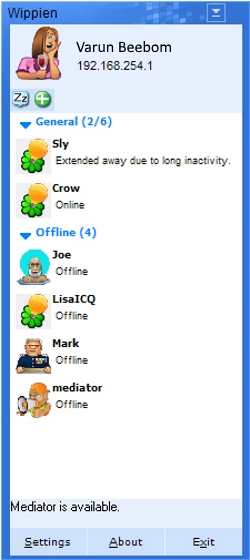 Wippien is for those who do not want to install unnecessary and huge bloat onto their systems. D not be misled by its wired name, it is pretty simple to use. This app is not only free but also open source. This application, however, works well only with Gmail or Jabber accounts and it doesn't support other email services for registration. As far as the gaming experience is concerned, you can directly use it for any game that makes use of a local network for multiplayer gaming.
[button-blue url="http://www.wippien.com/download/WippienInst.exe" target="_blank" position="left"]Download Wippien Free[/button-blue]
6) FreeLAN – Free Hamachi Alternative

FreeLAN is a free alternative to Hamachi. It is one of the most famous and simple to use software to create your Virtual Private Network. What's great about this software is that it is entirely open source and can be customized to build a network following various topologies such as client-server, peer-to-peer or hybrid. You can adjust it all according to your preferences. As far as the gaming is concerned, games run smoothly without any lag and there are no such sudden ping spikes.
[button-blue url="https://www.freelan.org/download.html#windows" target="_blank" position="left"]Download FreeLAN For Windows Free[/button-blue]
7) SoftEther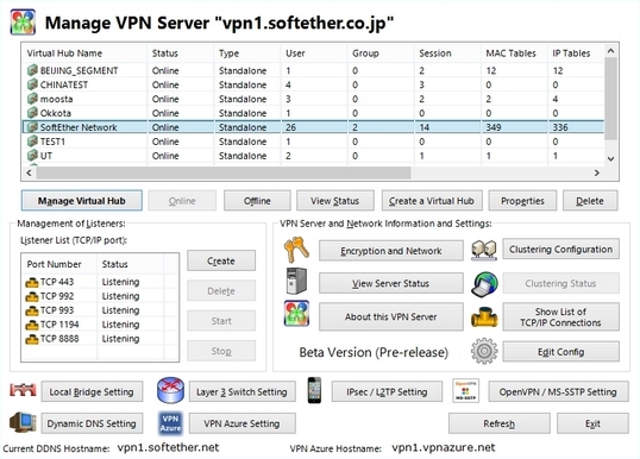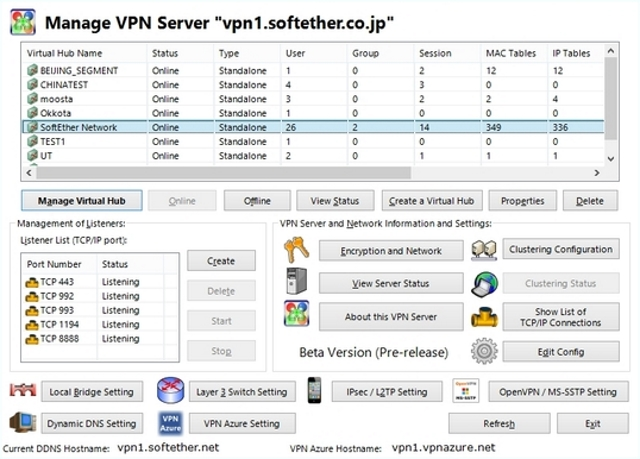 SoftEther which stands for 'Software Ethernet' is one of the world's most powerful and easy-to-use multi-protocol VPN software. This VPN solution currently supports Windows, Linux, Mac, and Solaris. The interface is pretty, but the features aren't. It is easily a jampacked VPN solution as it offers AES 256-bit and RSA 4096-bit encryptions if you are worried about your privacy. This software is entirely free, and there is no harm in giving it a shot.
[button-blue url="https://www.softether-download.com/?product=softether" target="_blank" position="left"]Download SoftEther Free[/button-blue]
8) Radmin VPN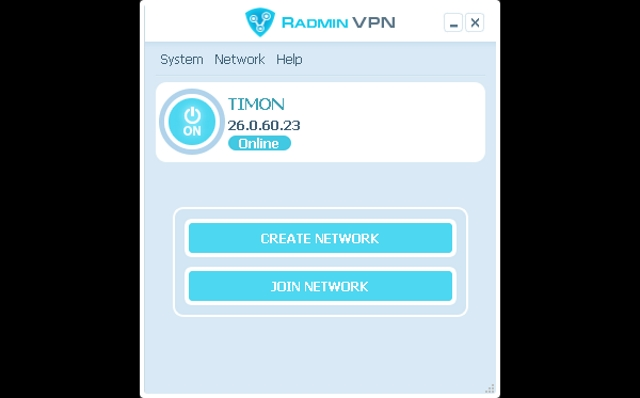 Radmin VPN is an excellent software for creating virtual VPNs, and many users stand by its free name. Free Radmin VPN does not limit the number of gamers. The service offers speeds up to 100 Mbps and also provides you with a secure VPN tunnel. The software, like its alternatives, is quite easy to set-up and to manage for both IT pros and home techs. Radmin VPN is a great option to go with if you want to try out an alternative to Hamachi.
9) P2P VPN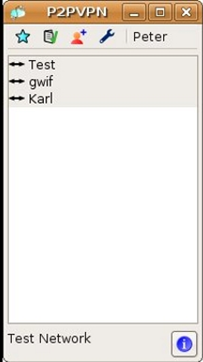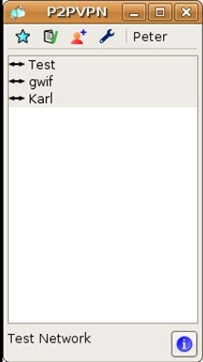 P2PVPN has been developed by a single developer simply for his thesis. This software is usable for end-users and does not require a central server. It is open source and written in Java entirely to enable compatibility with older systems. However, the last update was received in the year 2010. Hence, if you run into any bugs while using this software, you may have to opt for another alternative.
10) Port Forwarding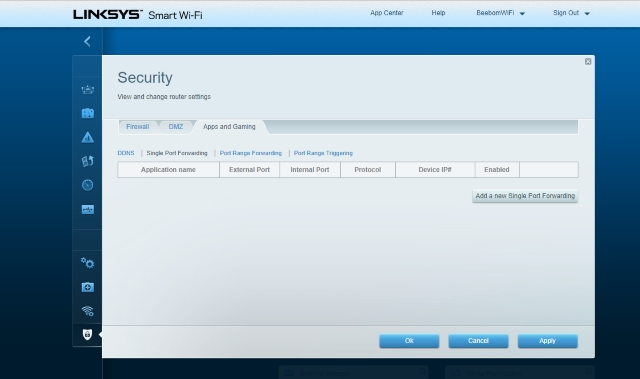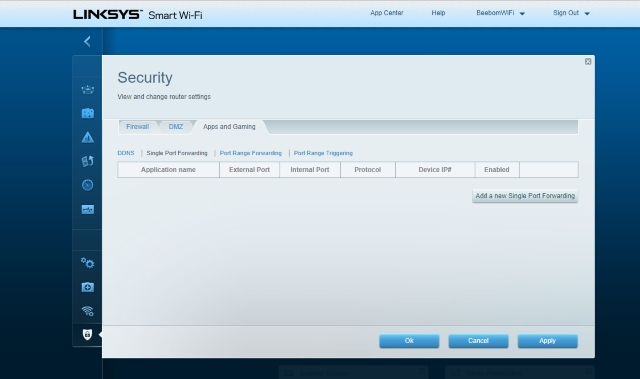 Port Forwarding is the best method to simulate Virtual LAN for multiplayer gaming. Being said that, the process behind it can be tedious for some, and it differs for everyone. Most manufacturers offer a solution within their firmware to do port forwarding, but it varies from router to router. It provides the best speed overall, and you can allow unlimited uses to connect to your system on the Virtual LAN.
Which Hamachi Alternatives you should use?
While there are several Hamachi alternatives available, we have covered the stable and reliable ones. That being said, if you feel if we have left out any option then let us know in the comments below.