When I was putting the list of best online grammar checker tools, I kept Grammarly at the first place. And there are several reasons behind this which we will discuss in this Grammarly review post.
English is something which is required at each and every place. Especially, if you're involved in this writing or blogging or academics works, it is much important.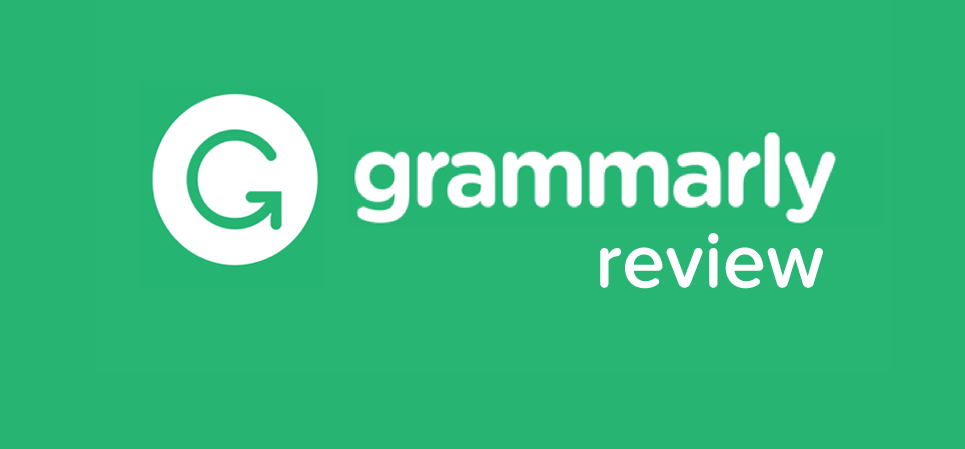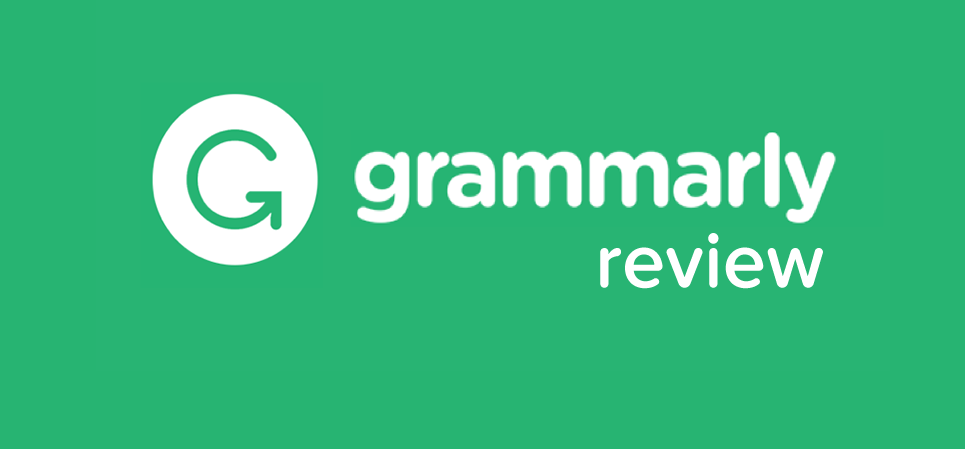 But if English is not your first language then you might face some issue. And in such case, you may require the help of any external tool to correct your grammar and sentence.
As said, earlier we have written about the best grammar checker tool and there have explained many tools and software.
But one that I like personally is- Grammarly!
I am using Grammarly for years now and am pretty satisfied with the performance and features. And wanted to explain it in detail so that everyone looking for the grammar checker tool will get an idea.
So, in this Grammarly review, I am going to share all my experience in past years working with Grammarly.
What is Grammarly?
Grammarly is a leading online grammar checker tool having features like sentence correction, plagiarism checker, etc.
The parent company keeps on rolling the updates to make Grammarly a perfect tool for everyone looking to write error-free content.
No matter whether you're a student, teacher, blogger, or a content writer, Grammarly is the tool you need.
Nobody is perfect and so, they need some external help to make the things better. The same applies to Grammarly as well. No matter what platform you're using to write the content, Grammarly is there to check the correctness.
In this Grammarly review post, we are going to talk about the Grammarly features and Grammarly discount code for 30% discount.
How to use Grammarly?
The best thing about Grammarly is, it is a freemium tool. That means you can use Grammarly free as well as premium as well.
Initially, you can sign up for Grammarly for free and start using it with some limited features. But free Grammarly is also great and help you write an error-free content.
Once you're good with the Grammarly features and have experienced then you can go with the Grammarly premium plan. Grammarly is available for the following tools and CMS-
Microsoft Office extension
Windows and MAC native apps
Web-based editor
Browser extension
So, as you can see no matter where you're writing, Grammarly has covered you. And if it is not available also, you can write your content anywhere else and paste to the Grammarly web-based editor. There you can check for the issues and errors.
Now let's start with the Grammarly review!
Grammarly Review- Top things you should know
As said, Grammarly is a leading grammar checker tool helping you write error-free content. Using the below feature, Grammarly is making a perfect tool for checking grammar and spelling mistakes in the content.
If you're in touch with the bloggers or writers, you'll find Grammarly installed in the browser for sure.
#1 Using the Grammarly's web-based editor
Initially, Grammarly started with the web-based editor on which you can check the grammar of your content. And it's still one of the widely used interfaces to check the error.
Once you have signed up and logged in to the Grammarly website, you'll find the editor screen like below.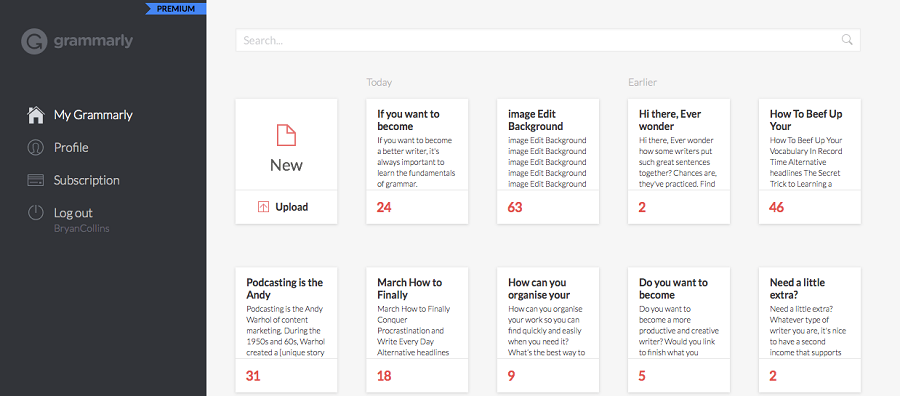 Here if you want to check a new content for the error then you can simply click on new and paste your content. Or if you want to check an entire file, simply click on upload the button. There you can browse the file and then Grammarly will do the rest.
You can further check the errors in the content and make the correction as required. And then you can download the updated file and use anywhere you want.
Another great thing I found is, your recent files will be also shown on the Grammarly dashboard. If you need, you can check those earlier files as well.
#2 Using the browser extension
If you write on online editor then you can use the Grammarly's browser extensions. Grammarly offers the browser extension for all the leading browsers like Chrome, Firefox, Opera etc.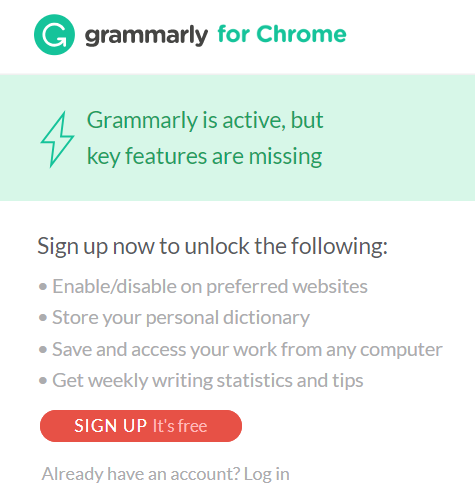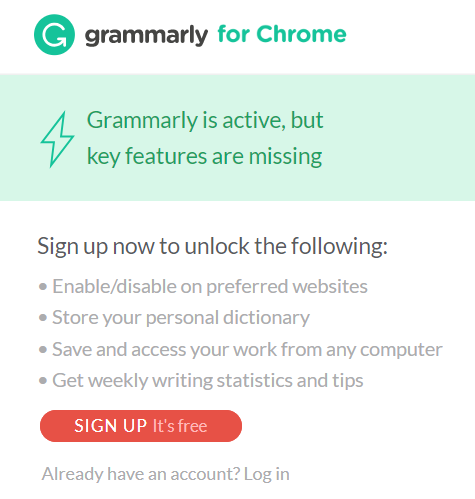 So, if you are working with any of these browsers, you can install the respective Grammarly browser extensions. For example, if you're installing Chrome Grammarly browser extension then it will look like below. Also, here you'll find an option to log in. You can log in with your Grammarly credentials and start checking for the errors.
The best thing with the Grammarly browser extension is, it checks for the error in real-time. Be it a Gmail account or a Facebook post, it will auto-suggest you the correction for any error. Also, if you don't want Grammarly to work for any website, you can disable it for that particular website from the extension itself.
#3 Grammarly for windows
Grammarly has recently introduced a new native app called Grammarly for windows. It is like a normal window based software which you can download and install.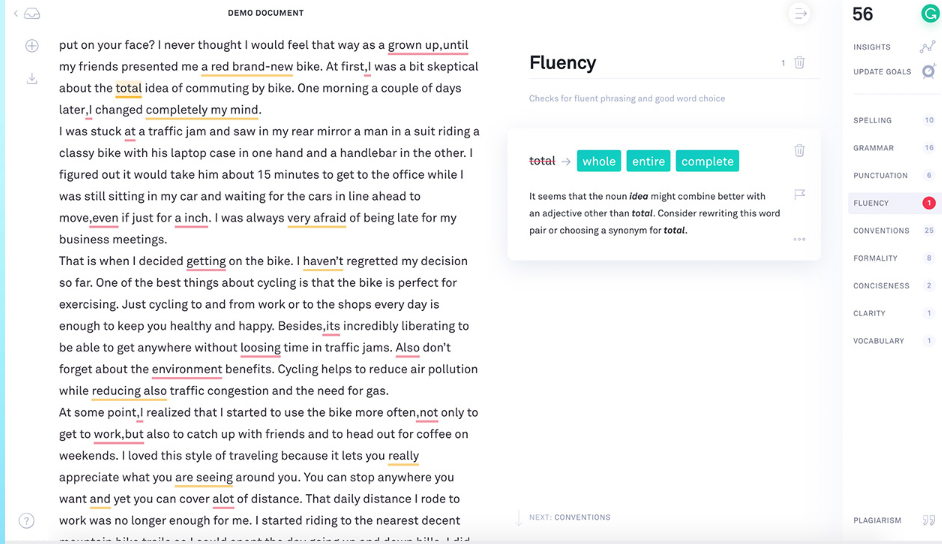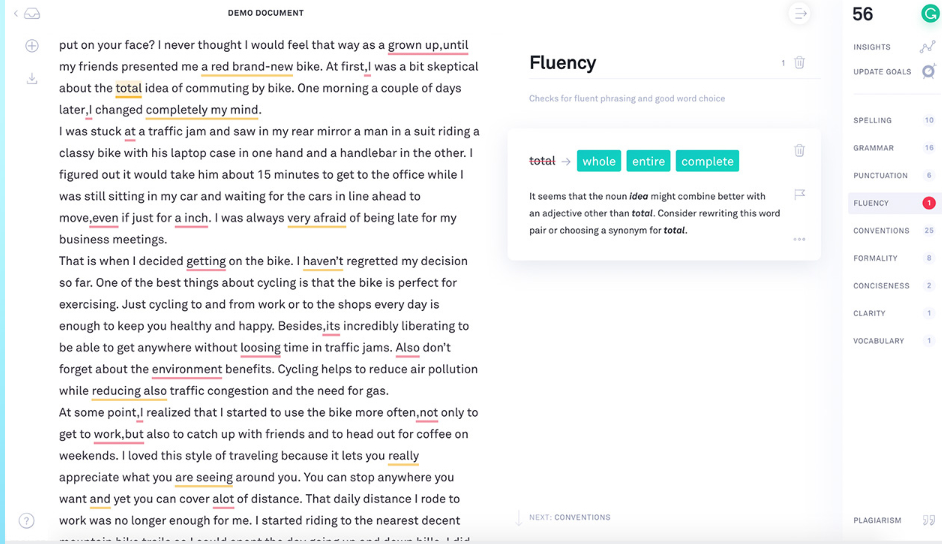 Once the tool is installed, you can open it. Then you will get a window which is the Grammarly editor. Here you can write the content and in real-time Grammarly will check for the error and suggest you.
The best thing with the Grammarly editor is, you don't Microsoft Word further to write the articles. This will help you write the contents in a go.
#4 Grammarly keyboard for Android and iOS
This is another stunning product by Grammarly. Due to the increased number of mobile usages, we started felling the need of a grammar checker. And then Grammarly first introduced the Grammarly iOS keyboard and then Grammarly android keyboard.
Now you can simply use the Grammarly keyboard instead of default keypad and let Grammarly check the errors and spelling mistakes.
It is expected that by the end of 2018, 50% of the communication will be done by mobile. And so, the need of such keypad was even more. Now you can simply download the respective keyboards from play store and iTunes and start using.
As soon as you start typing anything, if there will be any grammatical error or spelling mistakes, it will show you. And then you can review the suggestions and correct accordingly.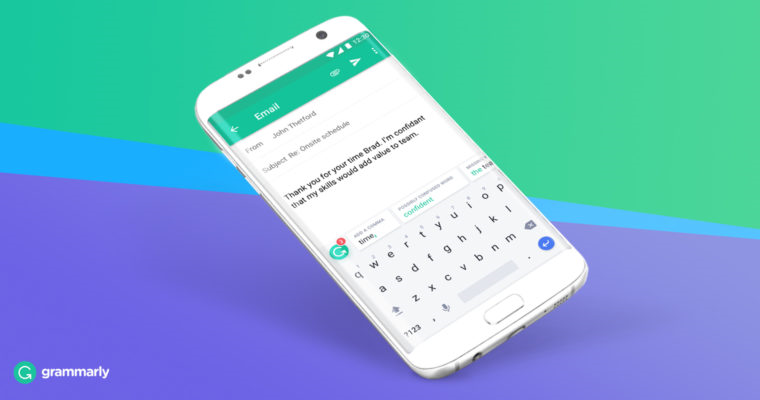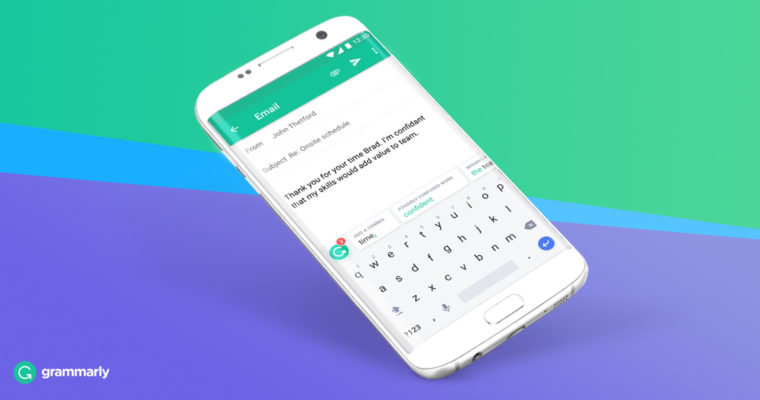 So, these were the five ways you can use Grammarly. Depending on the mode you use, select the Grammarly products. The best thing I found is, just get a license and you can use all these five products.
Now let's talk about the Grammarly features those will help you!
Top Grammarly Features: Grammarly Review
Here are some of the top Grammarly features you should know to use the product best. Although there many online grammar checker tools available but since years, Grammarly is leading the segment. This is all because of the accuracy and features of Grammarly.
#1 Correct Mistakes
As you start writing on any Grammarly platform as discussed above, the tool will start scanning. And it will start showing you the error and corrections. No matter whether it is a tiny error or big, Grammarly will highlight. Then you can review that error and suggestion and if found suitable, accept that correction.
The tool will basically check for the following at the first glance and even in free Grammarly plan, these will be included-
repetitive words
misspelled words
comma usage
comma splice
replaced week adjective with the strong and more suitable adjective
#2 Improve Writing Style
Along with checking the basic grammar, Grammarly also helps you write better content. For this, it will suggest you the best alternative word, adjective, and will ensure what should be appropriate. It will check the sentence structure and if found some issue, will suggest you an alternative.
Also, Grammarly will ensure that no many sentences are getting started with the same word. And not much passive voice sentences are being used in the content.
#3 Plagiarism Checker
Recently, Grammarly introduced the plagiarism checker tool which checks if your content is matching to any already published content on the web.
As we know, copied or duplicate content is not good for the site. But sometimes what happens, you write seamlessly without thinking of duplicates. And some of your quite common content detected as a duplicate. So, you should ensure that your lines are getting restructured so that no content is duplicate.
Grammarly will do this for you in real time. If you are using Microsoft Word extension then simply enable the plagiarism section and Grammarly will check duplicates for you. It will be shown along with the original source of that content. You can then review and take the required action.
Here are some other notable features of Grammarly-
Comma splice
Comma usage
Critical grammar and spelling checks
Genre-specific writing style checks
Grammar rule explanations
Grammarly Editor
Microsoft Office integration
Missing articles
Misspelled words
Multiple device document access
Native desktop apps (Windows and macOS)
Outdated spelling
Performance stats
Personal dictionary
Plagiarism detector
Repetitive words
Vocabulary enhancement suggestions
Weak adjectives
Word definitions and suggestions
Grammarly Free vs Grammarly Premium
We have talked a lot about what is available in Grammarly free version. Now let's see what extra Grammarly is offering in Grammarly premium version.
Here is an image by Grammarly showing how Grammarly premium is providing better features than Grammarly free.


As per Grammarly, the premium customer gets a way better result than the free plan of Grammarly.


How much Grammarly will cost?
Grammarly is one of the most economical online grammar checker tools I have experienced. Here are the three plans shared by Grammarly-
If you are looking for a monthly plan- $29.95 per month
If you'll buy for one quarter- $19.98/month (you need to pay $59.95 at once)
For yearly, it costs $11.66/month (you need to pay a 1-year cost $139.95 advance)
So, depending on your need, you may select any of these plans. I prefer the yearly plan as it comes quite cheap compared to monthly.
If you are a blogger or student or content writer, the yearly plan is for you.
How is support of Grammarly
Grammarly offers support through the following medium-
Tickets: You can submit the ticket to Grammarly team for any kind of issues
Helpdesk: They have a help section where you can look for the self-help. That means you can browse through the documents and videos.
Conclusion
These were all about Grammarly review where we discussed different Grammarly products and Grammarly features. We also discussed how much Grammarly will cost and how is Grammarly support.
Hope you got a good idea about this amazing grammar checker tool. So, if you are also looking for this, you may try the 14-days of a free trial.
If you're using Grammarly, do share your experience with us. And if you liked this Grammarly review, please share with others.
Summary
Grammarly is a leading online grammar checker tool helping you write error-free content. You can try Grammarly for free and if found good, you can buy the premium version.