In this post, I am going to talk about how to make payment using bitcoin. We live in an age where making online payments has become normal. It wasn't like that a few years back.
Back then, everything had to either be paid up front with cash or with a credit card in-person. No one could ever dream about having clothes or food delivered with the click of a button.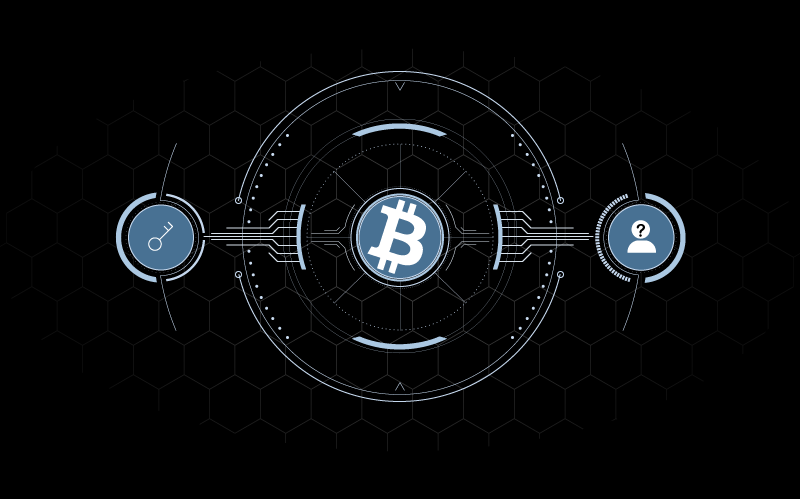 It's a truly amazing time and now, we have this amazing thing called bitcoin to expand the horizon even more. Now, there is so much we can do with our bitcoin and I'm going to talk about some things you can get with your bitcoin. In this article, I'm going to focus on the everyday payments that can be made with bitcoin. This will give you a solid insight about how to make payments using bitcoin.
What can I use bitcoin on?
The great thing about bitcoin in today's age is that it's incredibly easy to buy. On peer-to-peer marketplaces, there are hundreds of payment methods to choose from. If you want to buy bitcoin with gift cards, they've got it. If you want to buy bitcoins with PayPal, they've got it. If you want to buy bitcoins with bank transfers, they've got it. You get the point. Since it's easy to buy bitcoins now, the next step is to start spending those hard-earned bitcoins.
There are some pretty outlandish things you can buy with bitcoin. I mean, some REALLY OUTLANDISH things you can buy. Things like wooly mammoth tusks and shark-shaped submarines come to mind, but that's beside the point. Let's talk about everyday payments you can make with bitcoin.
#1 Household items
Need a new side table to go with your brand new queen-sized bed? Look no further! Overstock is an online furniture store that can give you a lot of stylish new furniture for your home. It has a wide array of furniture that you can look through to decorate your living space. Overstock will happily trade their furniture for your bitcoins.
Pro tip: Be sure to take advantage of all the promos so you can get the best deals for your bitcoins.
#2 Taxes
Last November 2018, it was announced that the state of Ohio will start paying taxes with a new payment method: bitcoins. They are the first state to ever allow people to pay with a cryptocurrency. The idea came from the State Treasurer, Josh Mandel. He said that "paying via bitcoin is instantaneous, secure, and transparent."
If you live in the state of Ohio, then great! You can already use your hard-earned bitcoin to pay for your taxes. If you live in a different state, then maybe wait a while. It's only a matter of time before other states start following in the example of Ohio. If you don't live in the United States, you may have to wait a bit longer than the rest.
#3 Food Items
If you're living in the United States, there are a ton of options when it comes to restaurants that accept bitcoin as payment. Bitcoin Restaurants is a good place to start if you're looking for a good date spot that accepts bitcoins as payment. There are over 80 restaurants all over the United States that accept bitcoin and there are more popping up every day.
Although Bitcoin Restaurants may be solely for the United States, there are already restaurants all over the world that accept bitcoin as payment. You just have to look hard enough, and they will present themselves.
#4 Bills
The Living Room of Satoshi is an Australian-based platform that helps you pay your bills. The platform is already being used all over Australia, processing around $1 million a week in small bills for BTC users Australia.
Although this isn't a service that is applicable to everyone in the world, the technology is out there and it's only a matter of time before someone dares to create a global platform.
#5 Charity
Although charity isn't an everyday payment you have to make, it's definitely one of the most rewarding and fulfilling things you can do with your bitcoin. Platforms such as BitGive would gladly accept your bitcoins to give to a charitable cause.
GiveTrack, BitGive's flagship project, serves a donation platform to "provide transparency and accountability to donors by sharing financial information and direct project results in real time." BitGive is also credited for being the 1st bitcoin and blockchain non-profit charity.
BitGive also has a service that helps you put up charitable donations that accept bitcoins. There are also bitcoin exchanges like Coinbase that will let you set up charitable donations through their API.
The future of payment- How to make payments using bitcoin?
Bitcoin has seen its fair share of ups and downs and it's finally getting to the point where the world is slowly starting to embrace it. There seems to be a lot more you can do with your bitcoin nowadays and more are opportunities are popping up every day.
Whether it be to buy outlandish things like wooly mammoth tusks or something as simple as paying your taxes, I believe bitcoin is going in the right direction – the direction of mass adoption. What are you going to spend your bitcoins on?
[alert-success]
Also Check:
[/alert-success]