One billion active users. Stunning visual content!
Yes, we're talking about Instagram.
The photo-based social network has seen a rapid rise over the past few years. But 2018 was a major milestone in terms of the platform's growth.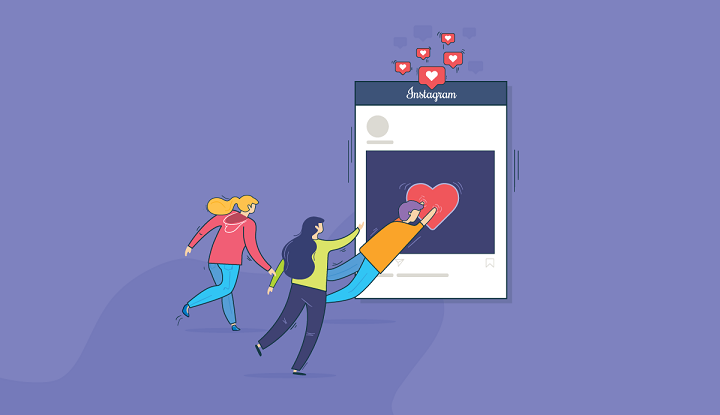 This is especially notable in terms of social selling as more and more eCommerce brands are taking to Instagram to push their products.
Why, though? WiseMerchant effectively summarizes why the platform crushes it for brands: "Instagram not only shows off your products through pictures but, communicates visual stories."
Through stunning content and storytelling, eCommerce brand have the most to gain with the platform's rabid user base that's more than happy to spend. That said, optimizing your Instagram presence for sales requires particular attention to detail.
If you want to get on board with social selling through Instagram, your head is in the right place. Making it happen, though? That all depends on how you approach the platform. If you want to make 2019 the year you master Instagram, pay special attention to the following seven trends and social marketing strategies.
6 Best Instagram eCommerce strategy to implement in 2019
Let's start and see some of the best Instagram eCommerce strategy to implement in 2019. These will help you run a successful Instagram campaign for your business. You may also check these Instagram facts to understand Instagram platform more better. These tips will also help you running Instagram contests which attracts more users.
Get Started with Social Scheduling
There are tons of social media management tools out there that allow brands to schedule posts in advance and tap into optimized timing. Doing so ensures that your posts receive the maximum exposure and engagement possible.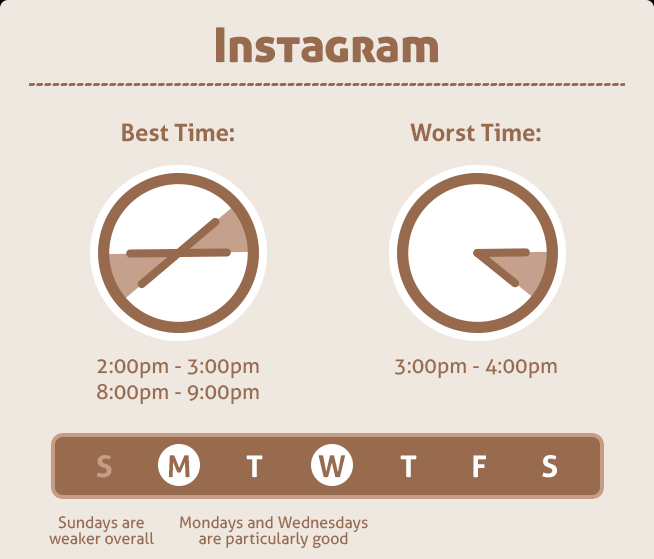 Although Instagram is still relatively new to the social scheduling scene, tools such as Later and Sprout Social boast features including actual automated posting and suggested hashtag recommended publishing times. While these actions were impossible due to the former restrictions of Instagram's API, scheduling is now possible for brands of all shapes and sizes.
Incorporate More User-Generated Content
User-generated content campaigns on Instagram are killing it right now for good reason. As more and more brands and marketers take to the platform, tapping into the human side of your business via customer photos is a brilliant move.
In other words, you should allow your customers to serve as your billboards rather than hit followers with sales pitch after sales pitch. Branded hashtags and discounts for sharing customer photos are a solid starting point for encouraging a constant stream of UGC.
Take Advantage of Instagram's Video Features
Instagram is often associated with being a photo-based social network, video is slowly taking over the platform much like the web itself.
Instagram's announcement of IGTV is telling in terms of where the platform's priorities are. Combined with video ads and Stories, more and more brands are producing both long and short-form video on the platform to reel in new followers.
If you haven't already gotten on board with Instagram video, now's the time. Doing so flat out makes sense if you're already creating on YouTube or Facebook. Simply use Stories or video posts for bite-sized clips and consider publishing "full" pieces to IGTV if possible.
Write High-Converting Captions
Your Instagram captions are the perfect place to test your copywriting chops.
Want your followers to regram your photo? Enter a contest? Answer a question?
With the right captions, you can encourage such responses to boost your engagement rate. And also build a stronger relationship with your followers.
Just make sure that you stick with the best practices of eCommerce hashtags, hitting that sweet spot in terms of tagging rather than overwhelming your captions with fluff.
Double-Dip Your Instagram Content
What happens on Instagram doesn't necessarily need to stay on Instagram.
This rings true whether you're taking epic snapshots or product photos alike. In many cases, what works on Instagram can likewise work on Pinterest or Facebook. But the flip-side of this logic isn't always the case.
That said, publishing Instagram content beyond Instagram is a smart move for your own efficiency. Whether it's supplementing blog posts or the rest of your social calendar, try to brainstorm ways you can get the most out of each and every photo.
Take More Compelling Photos
Last but not least, consider how you can step up your brand's imagery to truly make it "pop."
You don't need to be a professional photographer hitting up exotic locations, by the way. Tools such as Afterlight and VSCO offer filtering and editing options that can take just about any ordinary photo and make it look like something out of a magazine.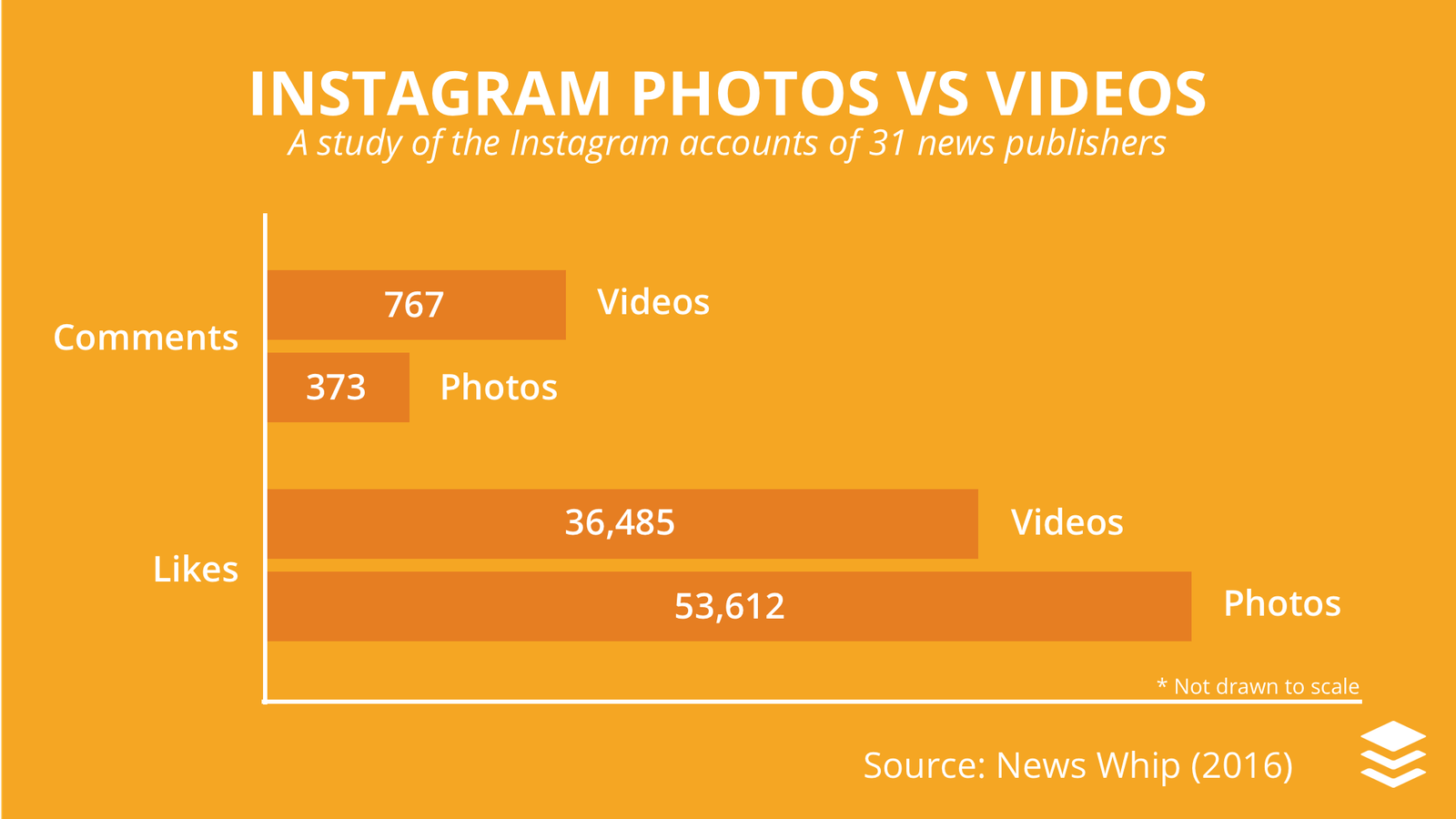 If you're restricting yourself to Instagram's built-in editor, you're holding back your imagery's potential. Instead, take the extra step of investing in some photo editing apps that'll take your snaps to the next level.
[alert-success]
7 Best Free Image Compression Tools
10 Best Paraphrasing Tool Online Free In 2019
6 Best Apps For Making Money Online
[/alert-success]
Instagram has proven itself as a powerhouse for eCommerce brands, plain and simple. In 2019, those who can navigate the platform and understand its best practices have so much to gain in terms of followers, traffic and, of course, customers. With the help of the tips above, you can set up your Instagram presence for success in the immediate future.