Working methods to skip hulu ads : Are you a movie lover? Then you must have tried the Hulu online streaming platform to watch movies. But have you come across the annoying Hulu ads? Yes, that's the pain and so we are writing this how to block Hulu ads or how to skip Hulu ads.
Hulu allows you to watch the Hulu originals which is pretty similar to Amazon Prime or Netflix. And some of the Hulu's series is just amazing. You can watch these shows and movies available at Hulu's platforms in HD with a monthly subscription fee.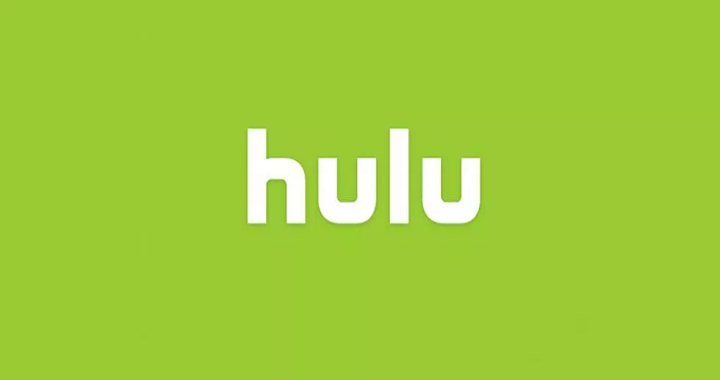 But as a part of Hulu's revenue generating model, Hulu shows some commercials which help them make money. These ads can start from 30 seconds to 4 minutes. You can wait for 30 seconds but what about 4 minutes?
Yes, that's the pain area and so I have seen people looking for the tips to block Hulu ads or skip Hulu ads. So, I thought to write a detailed post showing how to block Hulu ads or how to skips Hulu ads.
But before telling you the different methods to block Hulu ads, let's me tell you the fact that you can't block Hulu ads 100%. Because if you are able to skip Hulu ads completely that means there are some loopholes in Hulu's system and they will fix it.
But still, using these 5 tricks on how to block Hulu ads, you can bypass Hulu ads easily. Start trying these tips to skip Hulu ads and enjoy movies with an amazing experience.
How to block Hulu ads or how to skip Hulu ads using these 5 methods?
Let's start and see these methods to block Hulu ads one by one. Using all these methods you can skip or block Hulu ads easily. I have put the most effective ways to skip Hulu ads at the first point.
Also Read: MI Account Unlock Tool Download
#1 Hulu 2 Instance Trick to block Hulu Ads
This trick is given by a user from JustAnswer.com and we thank them for this. To skip Hulu ads using this tip, you need to follow the below-
Step 1: Open Hulu website and select your program (TV show or movie)
Step 2: Open another browser tab and open Hulu program again to the same program you opened in the first step
Step 3: Now mute the volume on the second tab and fast forward to just before the first Ad (ad location can easily be found by some mark on the time listing as we have on YouTube)
Step 4: Go back to the first Hulu tab you opened earlier where you were watching movies or TV shows and watch your program
Step 5: When it gets to the first commercial, mute it, open the second Hulu instance and unmute it, and rewind to the first commercial
Step 6: Since it has already played that commercial, the show will start instantly from that point, thus "skipping" the commercial ad.
Step 7: Just repeat these steps whenever you see ads and enjoy the uninterrupted ads on Hulu program.
This is probably the best method I have found to skip ads on Hulu so far. And as this Hulu ad skip technique is completely real and legal and so will work forever with just a little work.
#2 Reload Hulu Program Page
As we know the content media company like Hulu, Netflix, Amazon Prime Video, etc work on the advertisement revenue model and monthly subscription model. To generate the revenue, they charge on a monthly basis as well as show some advertisements.
These ads are usually varying from 30 seconds to 4 minutes and are served based on the duration you watch the video.
For example, when you will start watching the videos you will initially see few ads with duration just 30 seconds but when the watching time increases, the duration of ads will increase and can go up to 4 minutes. And this 4 minutes ads are really painful and can destroy the interest and excitement you had for the movie.
So, from this can we conclude if you are a new user or have landed on Hulu page recently, you will be shown short ads?
Also Read: How to use AndroDumpper?
Yes, this is the case!
And so, we recommend refreshing the Hulu page time-to-time in order to skip long Hulu ads and be with just 30 seconds ads. So, this is the simple trick to skip long Hulu ads and just see the 30 seconds ad which can be tolerated.
#3 Upgrade to Hulu Premium
This is the legit and ultimate way to skip Hulu ads. Here you need to upgrade your Hulu plan to Hulu premium which comes at $11.99 per month compared to the $4 per month Hulu Plus plan. Hulu has kept the Hulu plus plan low so that everyone can afford and then how ads to manage the revenue.
Although with Hulu premium also, there will be some ads that will be minimum and moreover will be kind of small promos. Usually, these are for just 30 seconds and that too very rarely. So, upgrading to Hulu premium is an ultimate way to block Hulu ads.
#4 Fast Forward the Hulu Ads Using MySpeed Software
A working alternative to not watch Hulu ad is to fast forward those ads so that you won't have to wait for longer to watch movies or TV series or Web Series.
For this, we will be using a software called Enounce MySpeed software. You can download this software and then watch the below video to understand how to use this tool. The Enounce MySpeed software is a paid tool and allow you to have a 7-days of the free trial. You can use the free trial to block Hulu ads and see if this is working well for you.
Again, as this method to skip Hulu ad is by using some external tool and so it may or may not work in the future. When Hulu team will come to know about this hack, they might make the system more secure so that such software might not work.
#5 Try Blocking Hulu Ads by using Ad Blocking Browser Plugin
This is the last method we are talking about for Hulu Ad Block or Hulu ad skip!
In this method to block Hulu ad, we will be using any browser adblocking plugin which will help us block the ads. The best in the market I know is AdBlocker Plus which works well with all the ad systems.
Also Read:Trending WhatsApp Group Names In 2020
Earlier an Apple-certified technical coordinator tried to block Hulu ads using Raspberry Pi and he was successful while his attempts. But that time he mentioned this method may or may not work. As when Hulu team will come to know about this bug, they will fix this.
But we have some turnaround for the same.
For this, you will have to install the Google Chrome Plugin called Ad Block Plus which is a leading ad blocker plugin for now. Just install the plugin and the plugin will block Hulu ads.
The only issue with this plugin is some video might not work for you and you can get the below message. If you are getting such a warning, simply disable the plugin for that website or page.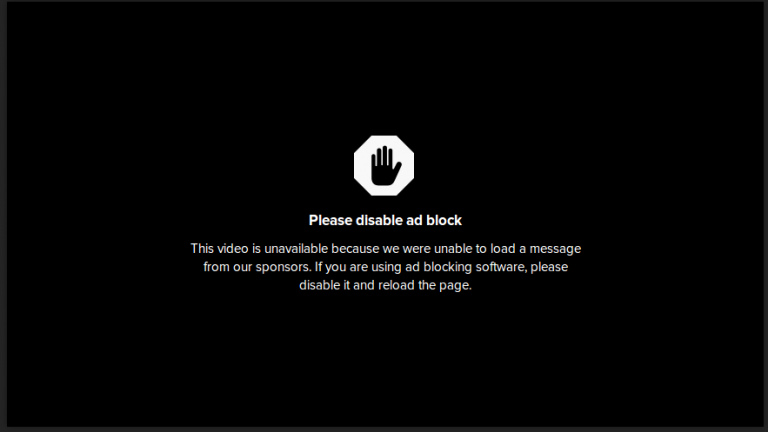 My Personal View- Bottom Line
Well, here we come at the end of this article- How to block Hulu ads or How to skip Hulu ads?
I have tried to cover almost all the potential ways to block Hulu ads 2020. You can try these methods to skip Hulu ads from method 1 and go on.
Personally, I recommend method one to try to skip Hulu ads quickly and sometime method 3 can also work like charm if you are not looking to pay.
If you have a budget, you may explore going by Hulu premium as well. What do you think about this?
If there is any other method, you may comment here and share your secret 🙂

Tags: block Hulu ads 2020, block Hulu ads router, block Hulu ads Reddit, how to block Hulu ads on android, block Hulu ads 2020, how to skip Hulu ads Reddit, how to skip ads on Hulu ps4, how to get rid of ads on Hulu for free